Events • Agenda
Special program to mark International Women's Day!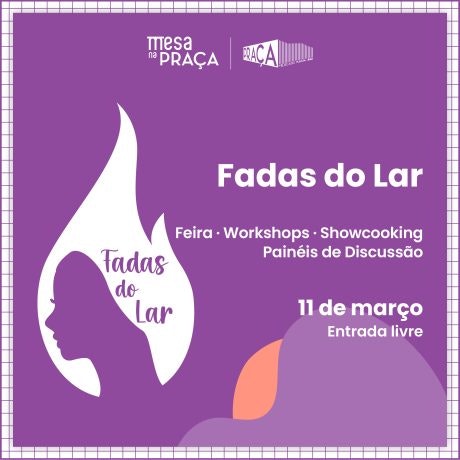 A group of friends from Braga, "Fadas do Lar", will offer a unique program to celebrate International Women's Day with thematic talks, workshops, a showcooking and a fair composed exclusively of women entrepreneurs-led companies. The event, which aims to foster discussion of topics related to the female universe, will take place on Saturday, March 11, starting at 10:30 am, at Mesa na Praça.
The deconstruction of the traditional role of women in society led a group of friends and volunteers from Braga to celebrate International Women's Day differently and to demystify stereotypes and prejudices. The irony of the chosen name, "Fadas do Lar", intends to highlight the need to take this discussion to the population. In addition, the event also aims to raise funds to create a temporary home for victims of domestic violence in Braga. This residence will respond immediately to occasional situations of need, complementing the work already done by the competent entities.
The event's program begins at 10:30 am with the opening of the Women Entrepreneurs Fair, a market that brings together only companies led by women. During the morning, there will also be two workshops with the themes of Breast Palpation and HPV Prevention. At 11:45 am, there will be a show-cooking on healthy eating, which will whet the appetite of all participants. In the afternoon, two panel discussions will focus on mental and physical health and its balance.
Don't miss this initiative, bring your friends and family and participate in our inspiring talks and workshops. Together we will continue to build a more fair and equal future for all women. Join us!