Events • Agenda
Música à Mesa continues in 2023!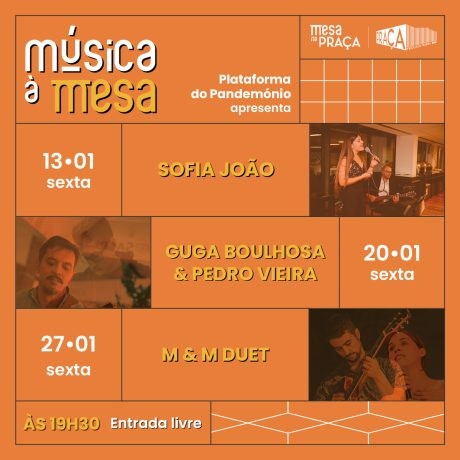 In 2023, Musica à Mesa promises to continue supporting the region's culture and artists with lots of music to your ears!
In this January edition, curated by Plataforma do Pandemónio, we will have a cycle dedicated to jazz, with incursions through bossa nova, samba choro and fado.
Sofia João takes the stage on the 13th with a perfect combination of guitar and voice. Guga Boulhosa & Pedro Vieira will liven up the night of the 20th in an acoustic concert consisting of a guitar and a vibraphone. And to end the month on a high note, the M&M duet closes the program on the 27th with sounds that will warm our hearts and fill Mesa with good feelings.
All concerts are free and start at 7:30 pm. Give more flavour to your late afternoons, and enjoy unique moments in our company!