News • Agenda
December's edition of Música à Mesa is here to cheer your Christmas festivities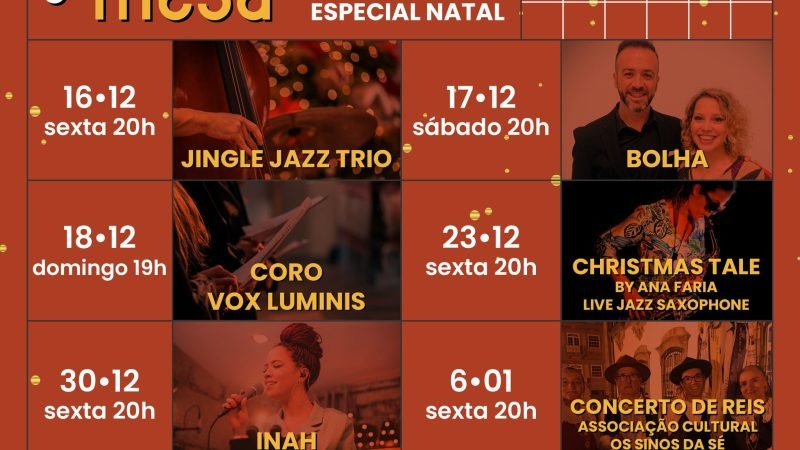 The best gifts are celebration and entertainment moments. And, of course, Mesa na Praça prepared a special edition of Música à Mesa to enjoy the Christmas season. Six nights of live music with free entry!
The good music starts on the 16th, Friday, with a concert by the Jingle Jazz Trio, followed by Bolha on Saturday, the 17th, and Coro Vox Luminis on the 18th. On the 23rd, there is a live jazz session with Ana Faria, and on the 30th, Inah will entertain the public for the New Year. The Cultural Association – Os Sinos da Sé will join Mesa for a traditional concert for the Three Kings Day on January 6th.
Entrance to all concerts is free. So, get together with your friends and celebrate this season at Mesa na Praça!