News • News
Bike Attitude Day: Inclusion project on two wheels arrives at the Market this Sunday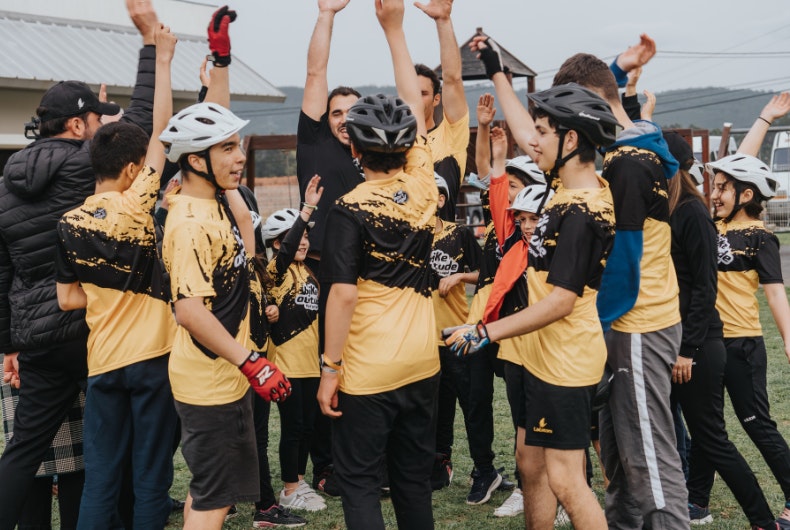 Social inclusion is also done on two wheels, and Bike Attitude Day can prove that. The event, conceived and promoted by Trial Portugal, takes place on Sunday, May 22, from 9h30 am to 6h00 pm, in Praça do Comércio, outside the Municipal Market and Mesa na Praça, and promises a lot of adrenaline for acrobatics fans, who can see the show for free. An initiative with the support of the Município de Braga and Mesa na Praça.
"This type of action is crucial for the integration of young people, by promoting teamwork, creativity and overcoming obstacles to overcome challenges", says Olga Pereira, Management and Conservation of Municipal Equipment responsible and who oversees the Municipal market. It is, she adds, "an opportunity to bring new audiences to the Praça's area, which is always available to host these activities".
Open to the entire community and located in an area that has been reaching new audiences and a new centrality, this event comes, for Daniel Pinto, president of the Junta de Freguesia de São Vicente, the Bike Attitude Day aims "to reinforce its commitment to all Braga citizens and promote positive and healthy practices".
By bringing the energy and enthusiasm inherent in the Trial Bike modality to such a symbolic space for the city, Bike Attitude Day is the ideal program for this weekend.